Babi Guling week. Aru turns two. 12-17 June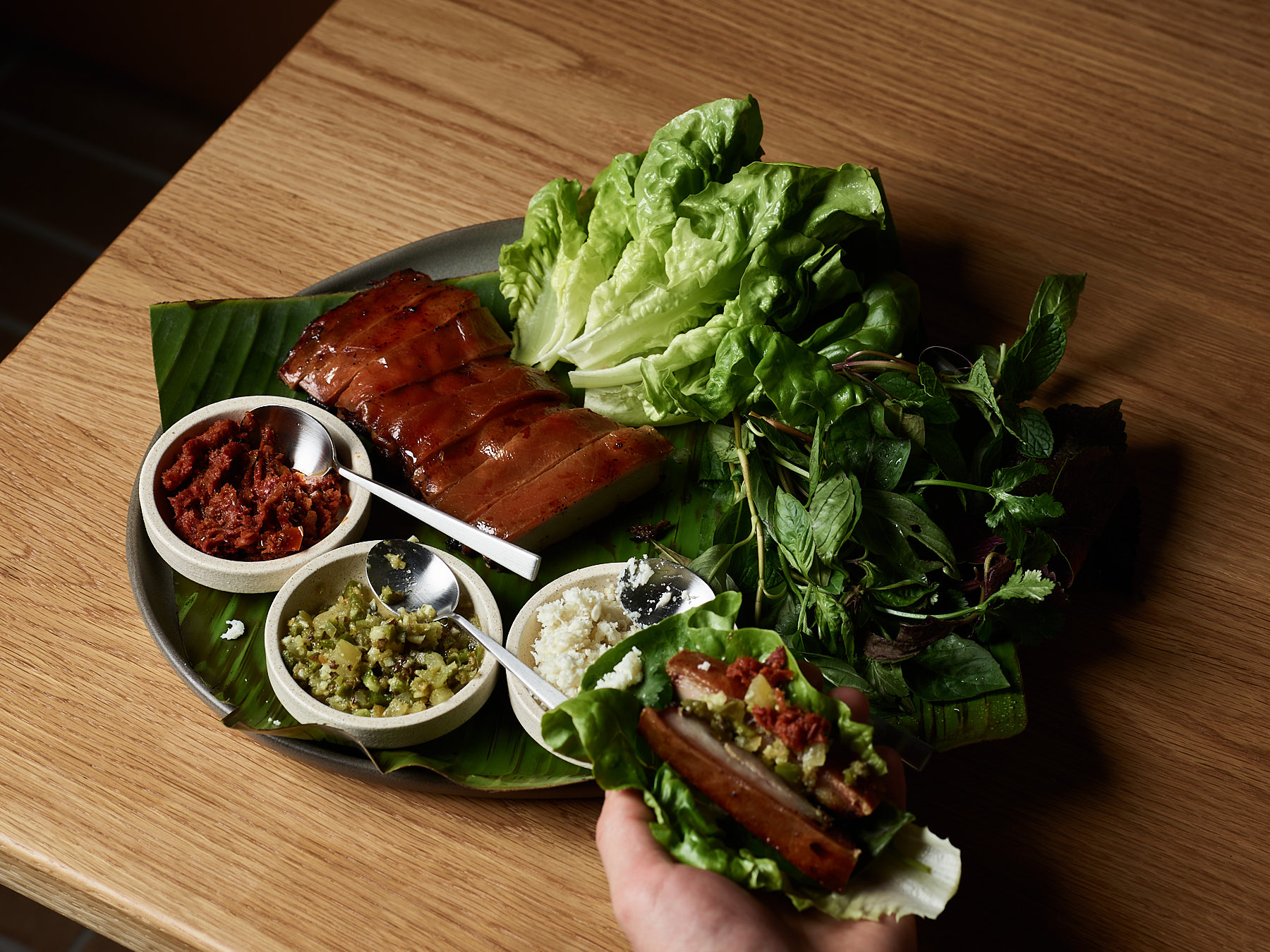 Back when ARU first opened, we had 'babi guling' on the menu. Our take on the famed Balinese rotisserie suckling pig.
It was a labour of (chef) love and battle with the ducks for dry-aging space (the ducks won). Despite being a hit, we had to take it off the menu, offering it only as a private dining special order item.
But we're bringing it back for our birthday.
For our birthday week, babi guling will be returning to our dinner menus. Crisp, crackling, tender roasted pork belly, finished over our woodfire, and served with three kinds of native sambals, fresh herbs and lettuce.
No pre-orders. Simply book a table, come in and ask for it.
12 – 17 JUNE
Dinner service only
Limited quantities available – $80 / serve (perfect for two)